December 9 - 13, 2013
This international workshop will be held at Institute of Mathematics and Statistics (IME-USP) of the University of São Paulo, São Paulo (Brazil). It will focus on recent research on the field and also on providing a good immersion on the related topics for graduate students.
Program
You can find here the program for the workshop (subject to alterations).
And you can download here the Book of Abstracts for the event.
Participants
Jon Aaronson (Tel-Aviv University)
Lucas Henrique Backes (IMPA)
Alexandre Baraviera (UFRGS)
Tatiane Batista (UTFPR)
Caroline Morais Batista (UFBA)
Rodrigo Bissacot (IME-USP)
Jairo Bochi (PUC-RJ)
Wescley Bonomo (UFES)
Jose Manuel Chauta Torres (IME-USP)
Cleber Fernando Colle (UNICAMP)
Gonzalo Contreras (CIMAT)
Daniel Coronel (Universidad Andrés Bello - Chile)
Edson de Faria (IME-USP)
Bruno César dos Santos (UFBA)
Manfred Denker (Penn State University)
Gabriela Estevez (IME-USP)
Diego Marcon Farias (UFRGS)
Lino Ramada Ferreira Jr (UNICAMP)
Albert Fisher (IME-USP)
Ricardo Freire (IME-USP)
Eduardo Garibaldi (UNICAMP)
João Tiago Assunção Gomes (UNICAMP)
Juliano Gonschorowski (UTFPR)
Godofredo Iommi (PUC Chile)
Oliver Jenkinson (Queen Mary, University of London)
Tom Kempton (Utrecht University)
Zemer Kosloff (University of Warwick)
Tamara Kucherenko (CUNY)
Dominik Kwietniak (Jagiellonian University in Krakow)
Renaud Leplaideur (Université de Brest)
Qiao Liu (IMPA)
Simon Lloyd (IME-USP)
Artur Lopes (UFRGS)
Jérôme Los (Aix Marseille Université)
Jairo Mengue (UFRGS)
Gerard John Alva Morales (IME-USP)
Krerley Oliveira (UFAL)
Vilton Pinheiro (UFBA)
Benito Pires (USP-RP)
Vincent Alexandre Pit (UNICAMP)
Mark Pollicott (University of Warwick)
Anthony Quas (University of Victoria)
Edgardo Enrique Pérez Reyes (IME-USP)
Ricardo de Lima Ribeiro (IME-USP)
Rafael Rigão Souza (UFRGS)
Isabel Rios (UFF)
Juan Rivera-Letelier (PUC Chile)
Elaine Ferreira Rocha (UFBA)
Roberto Sant'Anna Sacramento (UFBA)
Samuel Senti (UFRJ)
Manuel Stadlbauer (UFBA)
Thaícia Stona (IF-USP)
Fábio Tal (IME-USP)
Philippe Thieullen (Université Bordeaux 1)
Paulo Varandas (UFBA)
Edson Vargas (IME-USP)
Gerardo Barrera Vargas (IMPA)
Victor Andres Vargas Cubides (IME-USP)
Christian Wolf (CUNY)
Scientific Committee
| | | | |
| --- | --- | --- | --- |
| Albert Fisher (IME-USP) | Artur Lopes (UFRGS) | Ali Tahzibi (ICMC-USP) | Fábio Tal (IME-USP) |
Organizers
Realization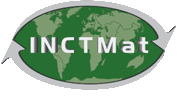 Supported by